Welcome to the MeatWork.ie job board, dedicated to the heart and soul of the Irish meat industry.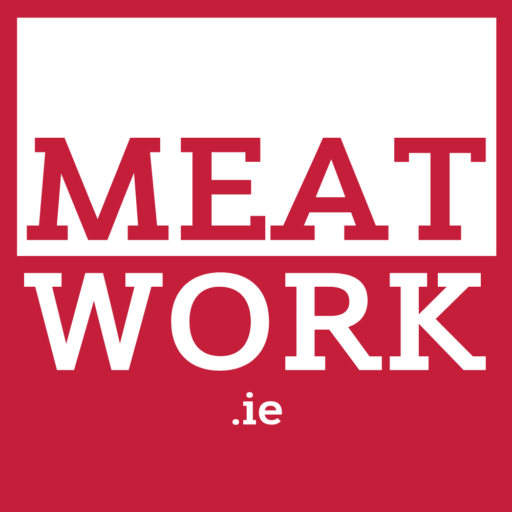 Companies with Job Postings
We understand the value of a good piece of meat and the craft behind it. We appreciate the skilled hands and hard work that go into making those delicious steaks, chops, and roasts that we enjoy.
Employers: our job board, designed specifically for the Irish market, will connect you with exceptional candidates in the meat industry. Our comprehensive job listings will assist you in finding the perfect match for your business. The user-friendly website and up-to-date postings make hiring a smooth process.
Job seekers: our job board is designed to help make your job search a little less hectic and connect you with the perfect job opportunity in the industry.
If you're looking for a butcher job near you, we've got you covered. Whether you're a part-timer, full-timer, or even a trainee, we have a wide variety of job listings at your disposal. Looking to start your career in the meat industry? Perfect. Search for apprentice positions that allow you to learn from the best.
We work closely with big brands and small businesses offering factory butcher jobs, retail positions, and catering jobs. Let's help you find your perfect fit.
Our job board isn't just for meat industry veterans, we also cater to those who are starting out, meat cutter jobs are a great way to get started on your career in the meat industry, and we have loads of listings to choose from, be it meat cutter jobs near you or meat cutter apprentice jobs.
We've designed the site to be super easy to navigate, and our job listings are always kept up-to-date, so you won't have to deal with the disappointment of outdated job listings or spammy offers. Whether you've got all the chops to be a head butcher, are a skilled butcher looking for new opportunities or want to work as a freelancer or a even a cruise ship butcher, we've got you covered.
So why not take a stroll through our website and see if there's anything that catches your eye? Here's to finding the perfect job in the Irish meat industry, may it be as satisfying as a perfectly cooked steak!
Butcher jobs butcher jobs no experience butcher shop jobs Careers in the Irish meat sector catering butcher jobs cruise ship butcher jobs factory butcher jobs halal butcher jobs head butcher jobs Irish abattoir jobs master butcher jobs meat cutter Meat distribution jobs Meat industry sanitation jobs. meat inspector jobs meat manager jobs Meat packaging food safety Meatpacking jobs in Ireland Meat processing food safety jobs meat processing Ireland part time butcher jobs pork butcher jobs qualified butcher jobs Quality assurance jobs in meat industry retail butcher jobs Slaughterhouse jobs trainee butcher jobs